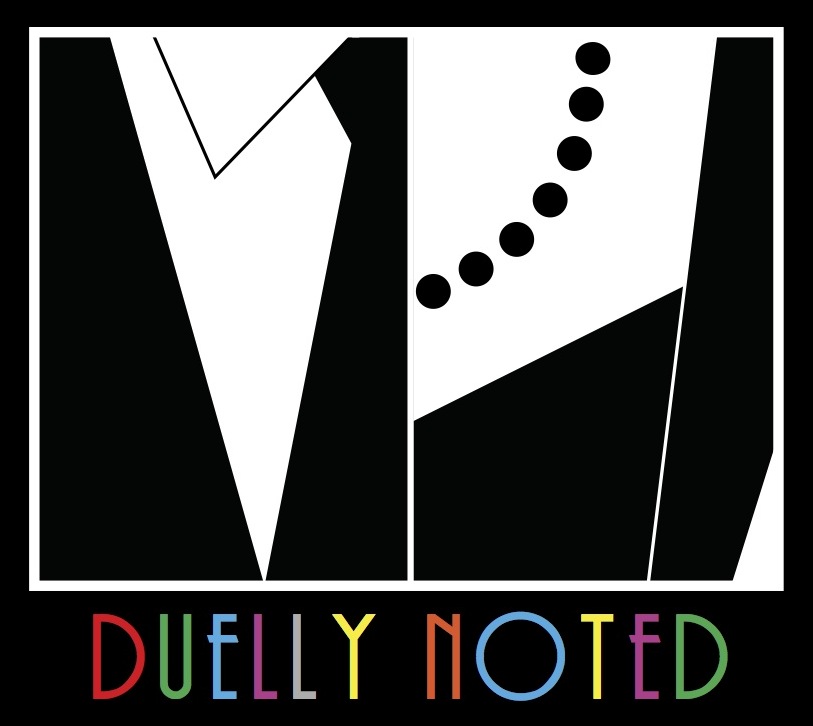 We're thrilled to announce that our first album (so titled, Duelly Noted: The First Album) is being released today! Look for us at the Senior Week Wellin concert or at other a cappella events to purchase a CD. The CDs are available for $10.
Duelly Noted: The First Album is the culmination of three years of hard work and countless hours spent arranging, learning music, and recording.
From the album insert:
In the Spring of 2008, eight music-loving friends gathered to sing in a cramped basement practice room. In a few short weeks, Duelly Noted was born. Three years later, we are twenty members strong and perform with an artistry that continues to grow out of our original basement roots. Our musical journey has taken us from Doo-Wop to Disney, from Rap to Rhap(sody), from Beach Boys to Britney. We have serenaded campus safety, sung on the streets of Venice, and even performed on ice.

Thank you to our families, our friends, our fans, the Hamilton a cappella community, the Wrobel-Conns, The Diner, the Crak Lyfe, Eddie, and our sources of inspiration from God to GaGa.

And now, Duelly Noted proudly presents:

"Duelly Noted: The First Album"